Rev. Fr. John Cantus Anku Adanfo was peacefully Laid to Rest.
Fr Adanfo laid to Rest
The Catholic Diocese of Ho on Friday laid to rest Very Rev. Fr Cantus Anku Adanfo after a Requiem Mass at St. Francis of Assisi Parish, Ho Kpevele.
The Mass was presided over by Most. Rev Emmanuel Kofi Fianu SVD and concelebrated by the Vicar General Very Rev. Fr Walter Agbetoh and Very Rev. Fr Mawusi , the president of Ho diocesan priests Assocaition.Richard 
The Bishop in his homily called on the faithful to always follow the teachings of Christ to gain eternal life as Fr. John had taught us through his journey as a priest of God.
Fr. Adanfo's journey to the Sacred Priesthood of the Holy Roman Catholic Church started at the Preparatory Seminary at Dzelukofe in January 1958 after which he proceeded to the St. Teresa's Minor Seminary, Amisano for Secondary and Sixth Form. He later continued his education at St. Peter`s Regional Seminary, Pedu – Cape Coast in August 1966 where he was trained in Philosophical and Theological studies.
He was ordained as catholic Priest together with his nephew the former Cathedral Administrator of the then Keta-Ho Diocese, Very Rev. Fr. Sylvester Mawusi on 16th July 1972 at Kpando by Bishop Anthony Konings of blessed memory.
Fr. John worked as a priest in the Catholic Church for 49 years - pastoring several parishes and serving in various positions in and outside the diocese.
Before he died, Fr. John worked at the following parishes; Sacred Heart Cathedral, Ho-Bankoe, Ss. Peter and Paul Parish Dzodze, Nkonya Parish, St. Augustine's Parish Hohoe, and Immaculate Conception of Mary Catholic Church Kpando.
Fr Adanfo also taught at St. Mary's Minor Seminary in Lolobi and finally retired as Chaplain for Anfoega Catholic Hospital, Anfoega, in the Volta Region.
Rv. Fr. John Adanfo also practiced his ministry in the Roman Catholic Charismatic Renewal.
Fr. Adanfo was also so much involved in developmental and peace building initiative projects in his hometown of Tafi-Atome.
The late priest was described by many as a Priest who was endowed with the charism of healing and deliverance.
 He also helped several people – the oppressed and those afflicted by evil spirits as well as those who had varied physical ailments. His healing ministry brought joy, satisfaction, relief and consolation to many in the Diocese and beyond.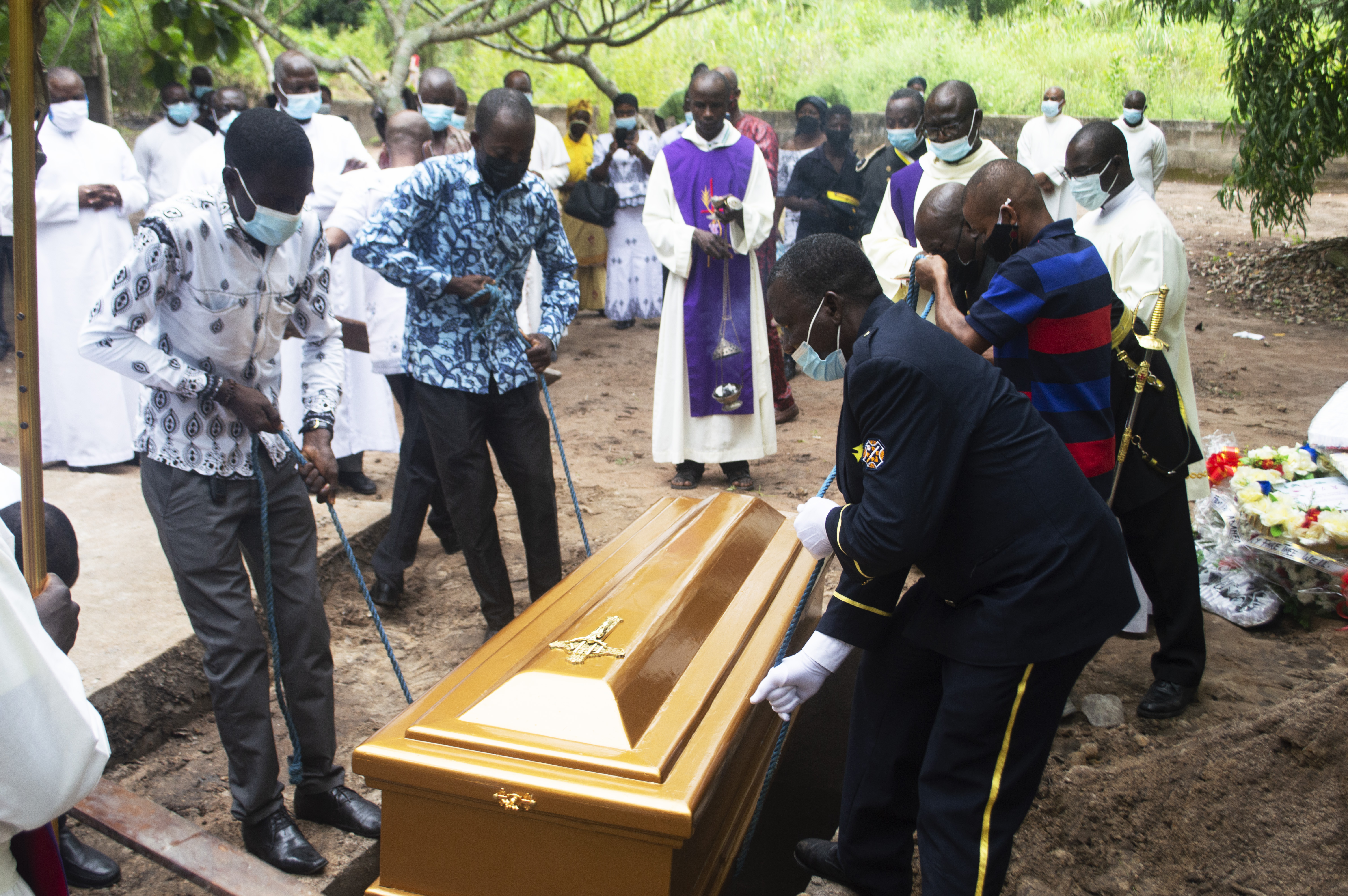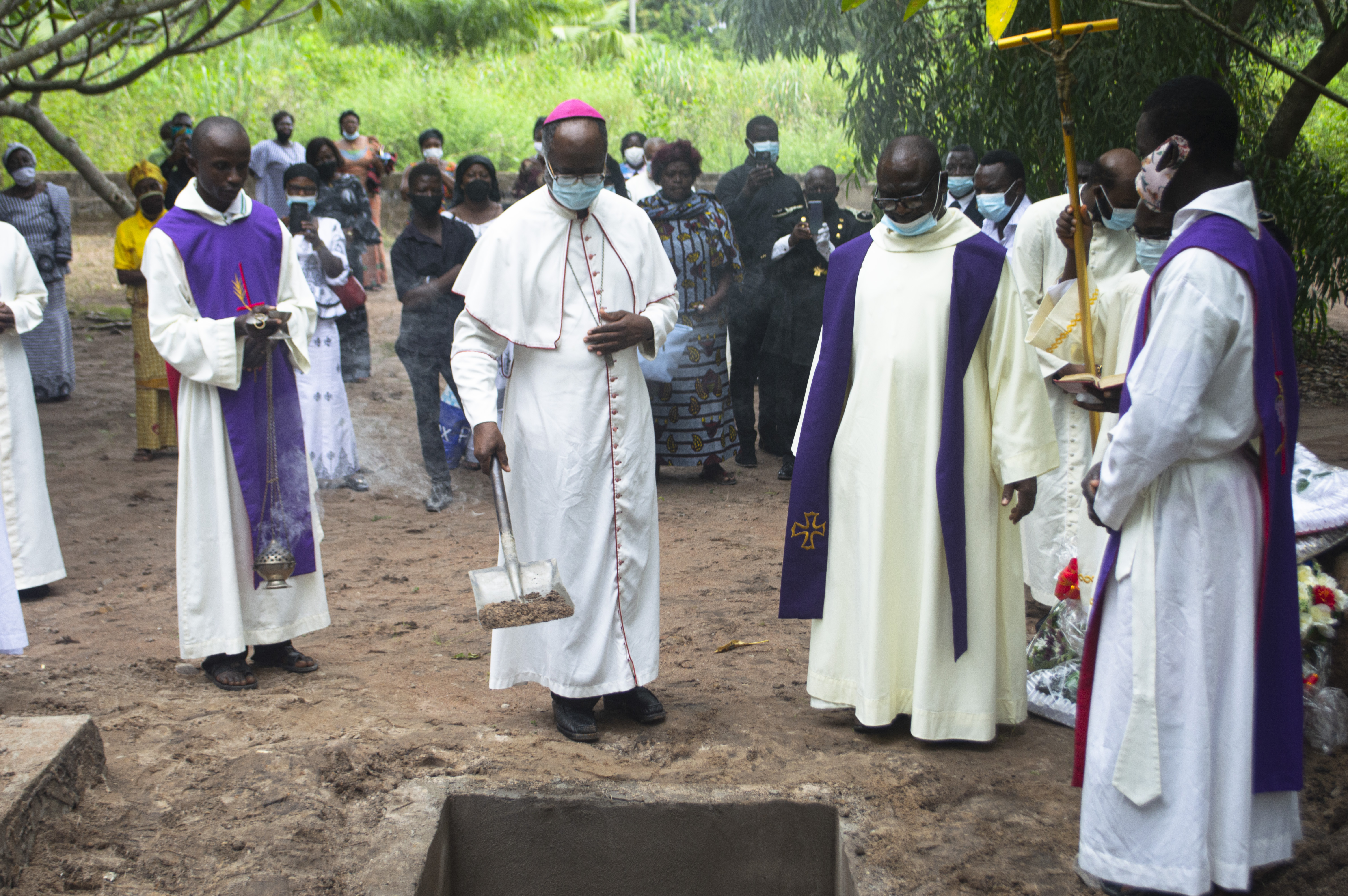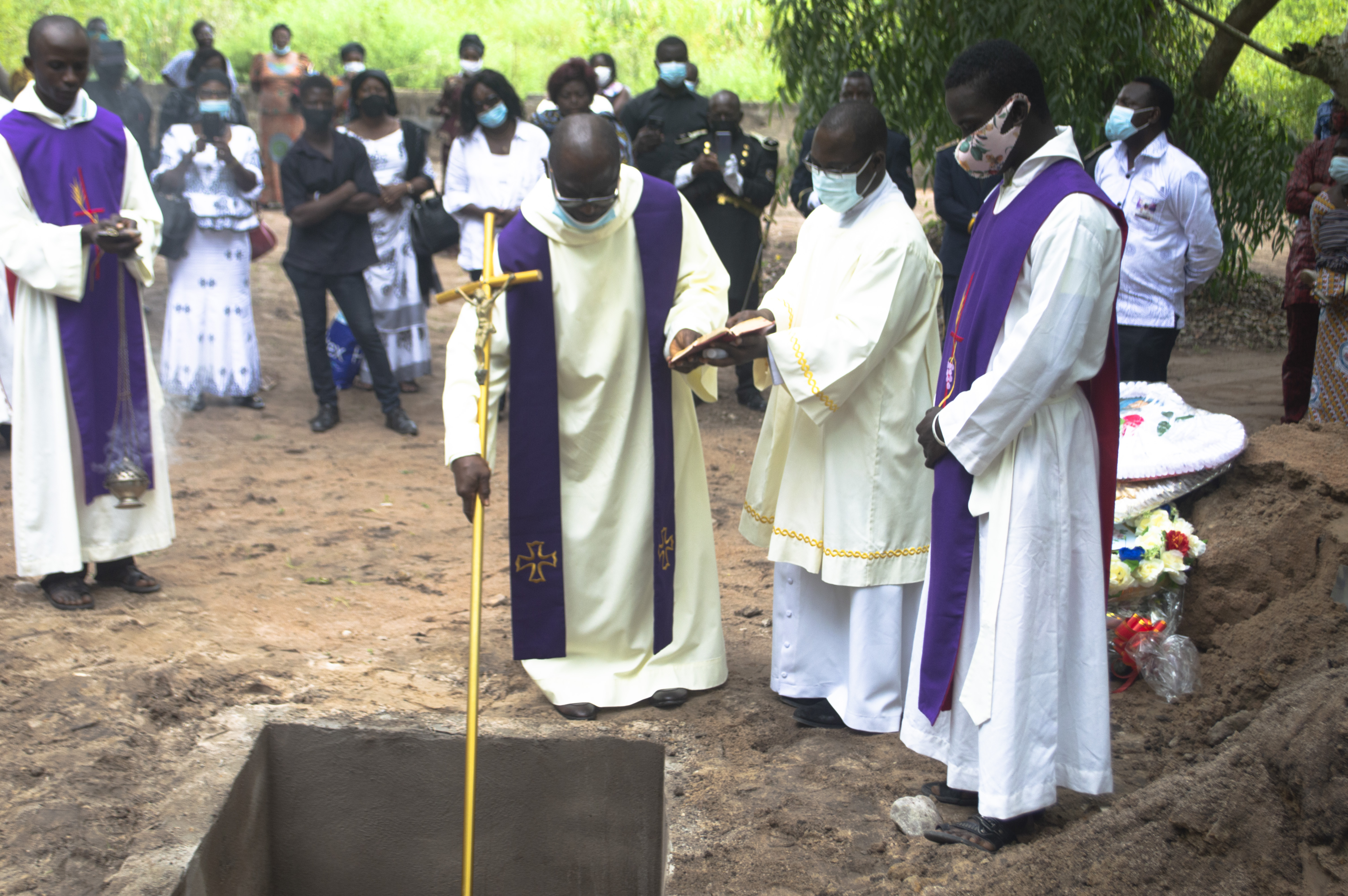 DEPSOCOM HO