Bishop Fianu Launched The Year of St Joseph At St Stephen Parish
On Sunday 14th of February 2021, the Bishop of Ho, Most Rev. Emmanuel Kofi Fianu as part of his pastoral visit to St. Stephen Parish celebrated and conferred on 194 candidates the Sacrament of Confirmation from two zones of the parish thus Kpetoe and Ziope which includes Kpetoe, Agorhokpo, Afegame, Vodzakpo, Batume Junction, Akpokofe, Honugo 1, Honugo 2 and Ziope. The solemn Eucharistic celebration was well attended by the catholic faithful across the Parish, the Chiefs, and people of Ziope Traditional Area. The celebration was hosted by the Parish Priest Rev. Fr. Moses Ameveanku and his two Parochial Vicars Rev. Frs. Frank Paul Gbenya and Sebastian Sekpe at St. Andrew's Catholic Church, Ziope, one of the mission lands of the parish.
In his homily, the Bishop expounded on the readings of the day relating them to the current situation facing the world and Ghana as a country- the Covid-19 pandemic. He urged the faithful to learn something very important from this situation as regards the washing of hands, sanitizing our hands, and covering our mouths. He pleaded with the faithful to take the protocols seriously so as to remain safe since they- the faithful are the church. In admonishing the confirmands, the bishop explained that the sacrament of confirmation is to strengthen their faith and so they are to be committed to the service to the church most especially as witnesses to the Gospel
The Bishop after the post-communion prayer officially launched the Year of St. Joseph in the Diocese. He made known the Pope's intention for the celebration of the Year of St Joseph, which he (Pope Francis) declared in his Apostolic letter "Patris Corde" (With a Father's Heart) on 8th December 2020 to commemorate the 150th anniversary of the declaration of St Joseph as Patron of the Universal Church. The special prayer to St Joseph in the Ewe Catholic Hymnal (Dzifomor) was prayed to officially launch the Year of St Joseph.
The Chiefs of Ziope Traditional Area also took turns to make a speech. This speech was delivered by Zikpuitor Frank Gasese on behalf of the paramount chief; Togbe Binah Lawluvi VI.
The Parish Priest and the entire faithful of St. Stephen Parish are grateful to God and the Bishop for the success of the program.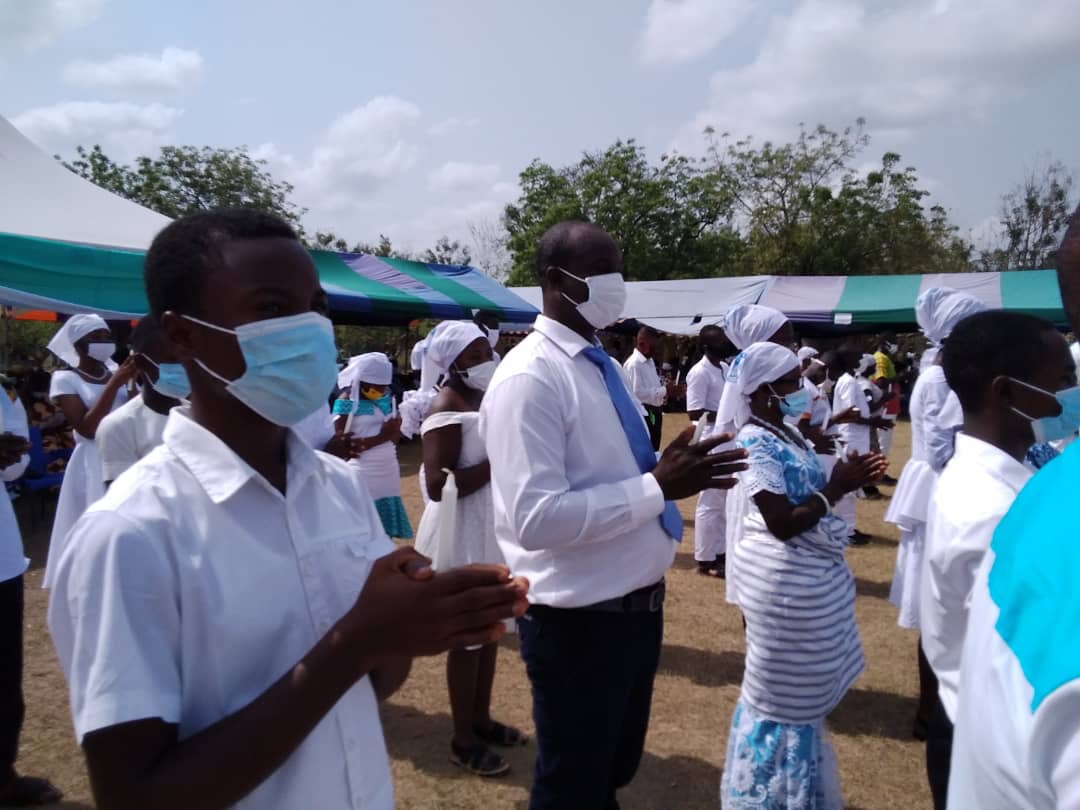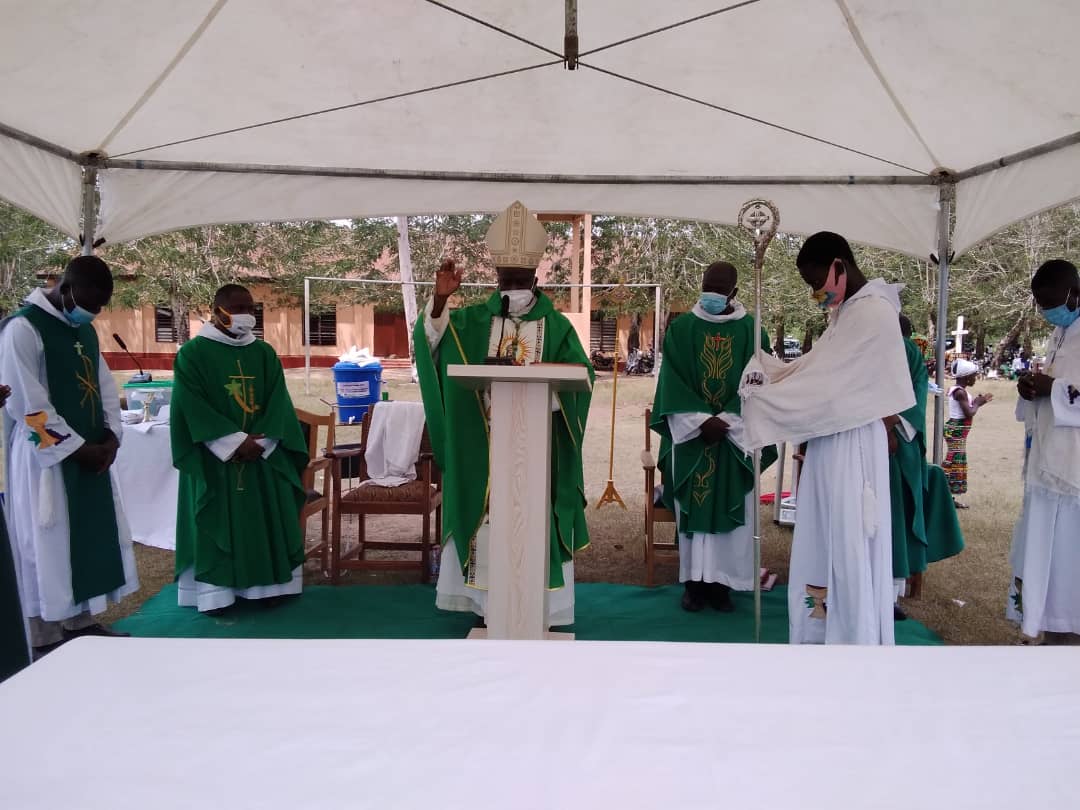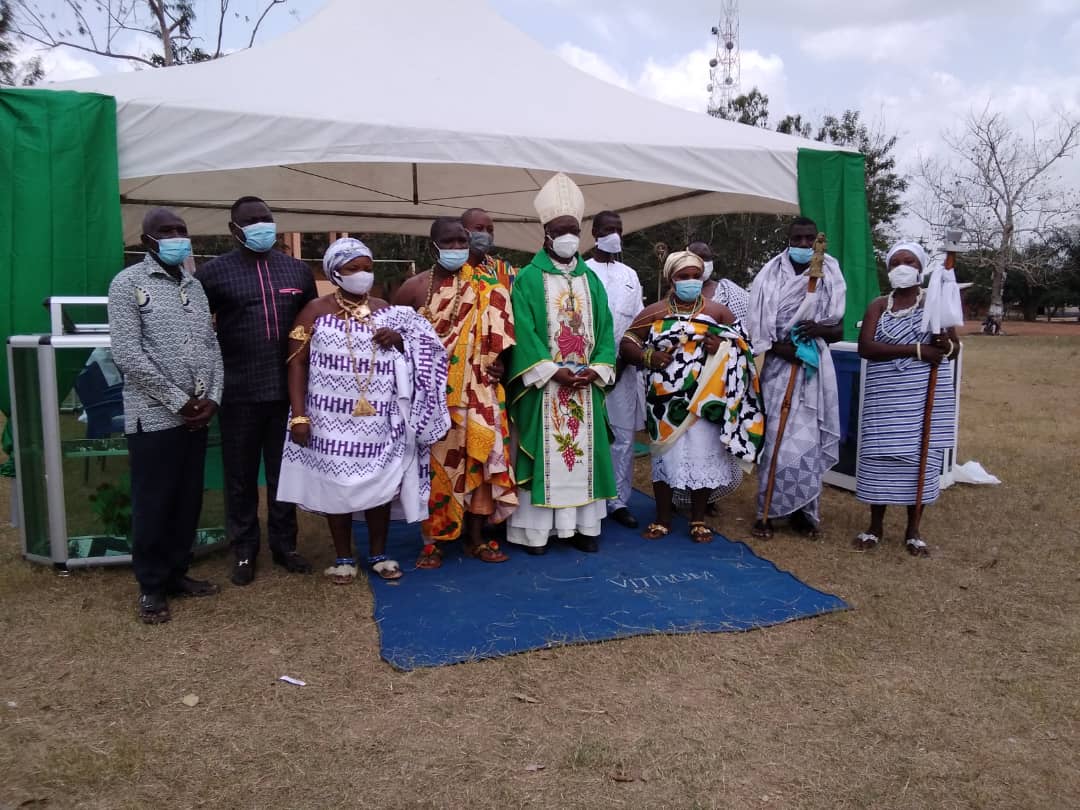 DEPSOCOM-HO 2021