Bishop Emmanuel Kofi Fianu Ordained Six Deacons
The Bishop of the Catholic Diocese of Ho, Most Rev. Emmanuel Kofi Fianu, SVD has on Monday, April 12, 2021, ordained six acolytes into the Diaconate Order.
They were Revs. Prosper Toyi Akumeni and Rudolph Kodjo Tsekpo from Immaculate Conception Parish, Kpando; Rev. Daniel Tenu Kwame Yeboah - Sacred Heart Parish, Fodome; Rev. Yohanes Komla Adjei - Our Lady of Lourdes, Kpando-Agbenoxoe; Rev. David Seyram Addo from St. Francis of Assisi Parish, Dzemeni and Rev. Eugene Kodzo Adzaklu C.Ss.R  -  St. Peter's Parish Vakpo, who is a candidate of the Congregation of the Most Holy Redeemer (The Redemptorists).
The candidates during the ceremony were urged to commit themselves to the Evangelical Councils of Poverty, Celibacy, and the Promise of Obedience to their Local Ordinary and his successors, after which they were then invested with stole and Dalmatic. By virtue of this ordination into the transitional diaconal ministry, they become members of the clergy and a step towards the sacerdotal ministry.  Their major task characterized by their new status is to serve the people of God in fraternal charity.
Bishop Fianu, in his homily, first of all, thanked the parents for giving out their children to the church to serve the faithful. He encouraged the newly ordained deacons to always avail themselves to learn more about the ministry God has called them to.
Furthermore, he entreated them to prepare adequately through constant reading, meditation and research on the Word of God before preaching to the lay faithful. "You should also be abreast with the new interpretation of the faith of the Church," he stated.
The Bishop, moreover, admonished the candidates to serve with humility and to always take instructions from their superiors.
The ceremony which took place at the Sacred Heart Cathedral, Ho-Bankoe, was witnessed by the candidates' parents, a session of the clergy and religious as well as seminarians from the diocese.
The number of attendants to the ceremony was restricted due to the pandemic and those who were in attendance observed strictly the covid protocols.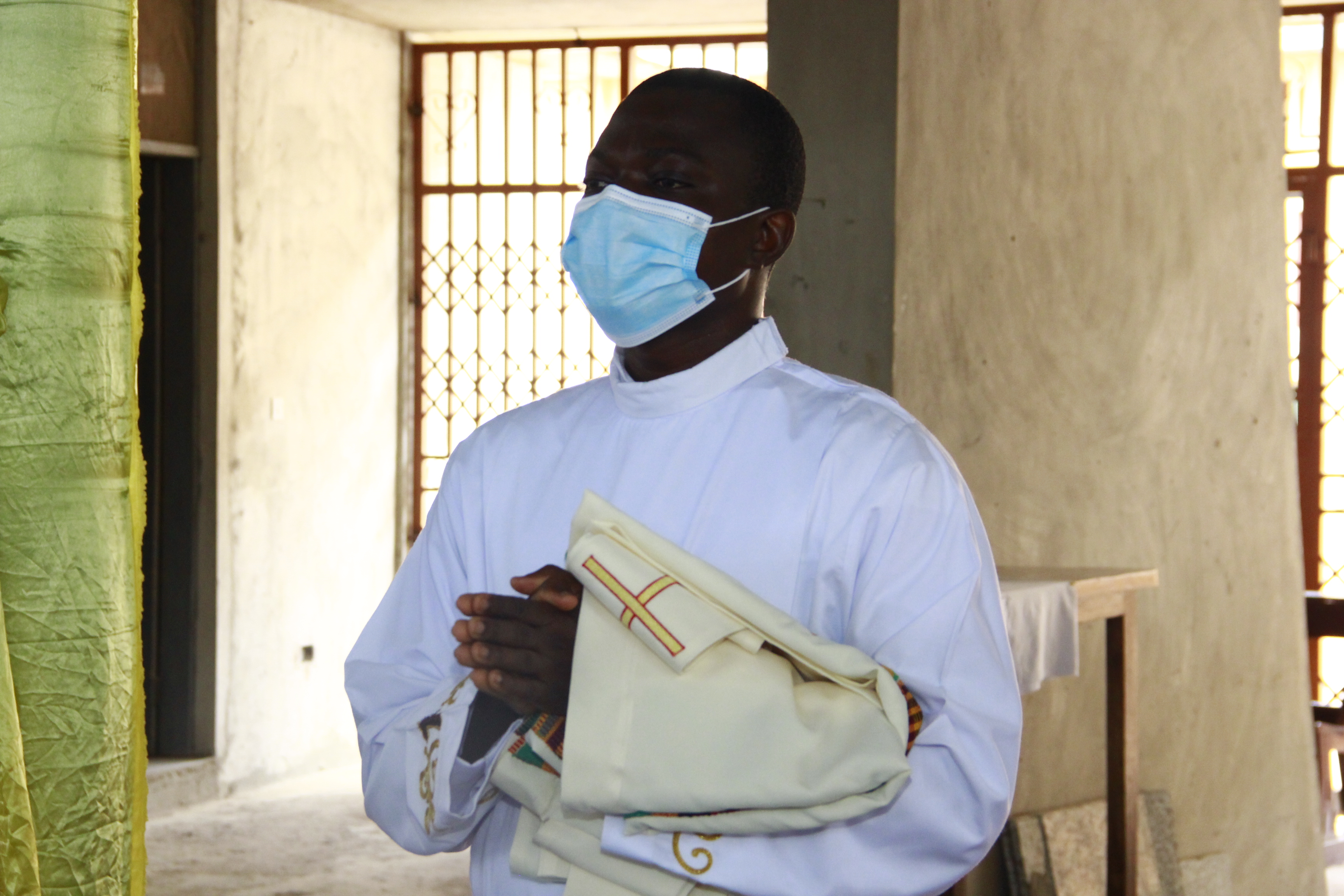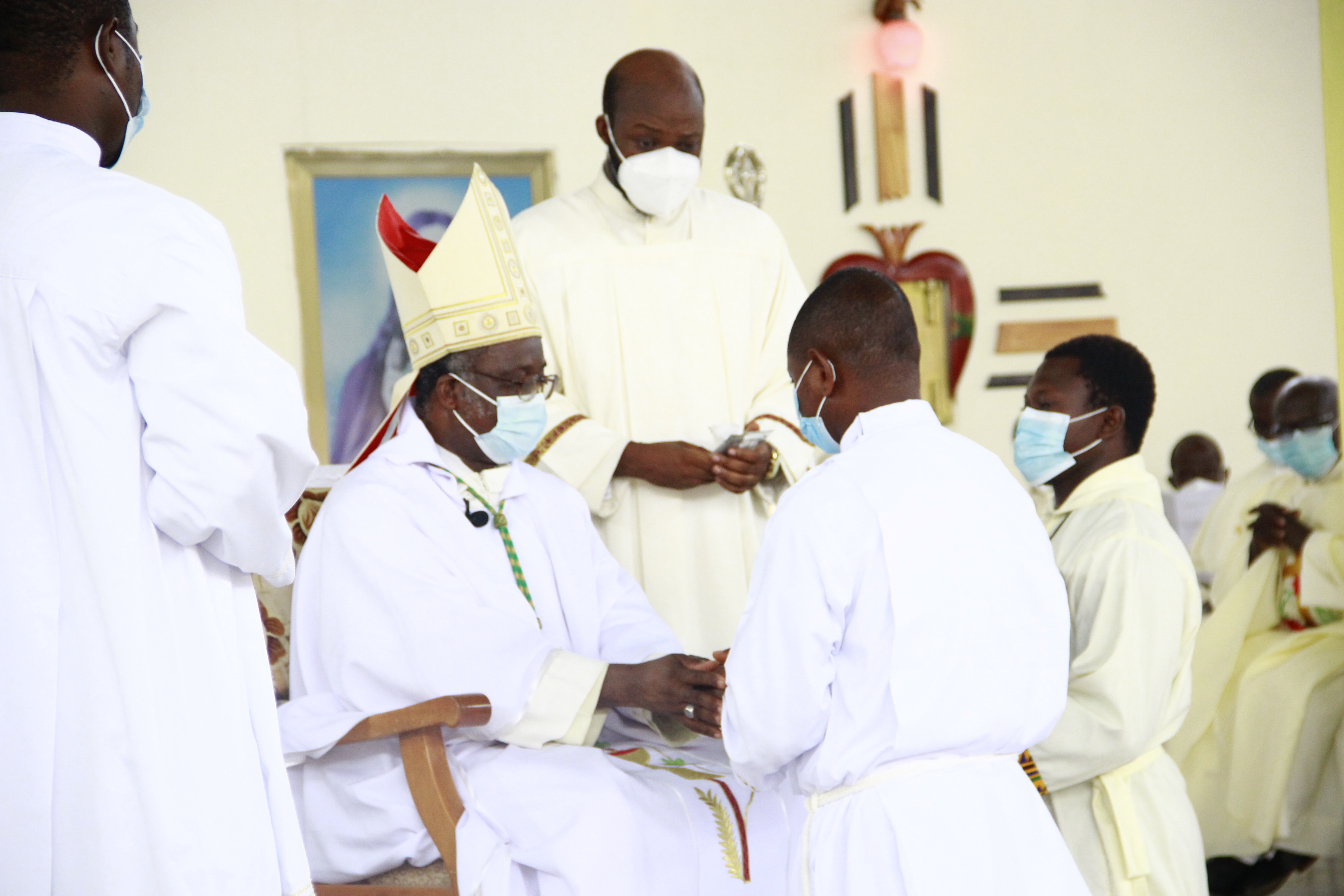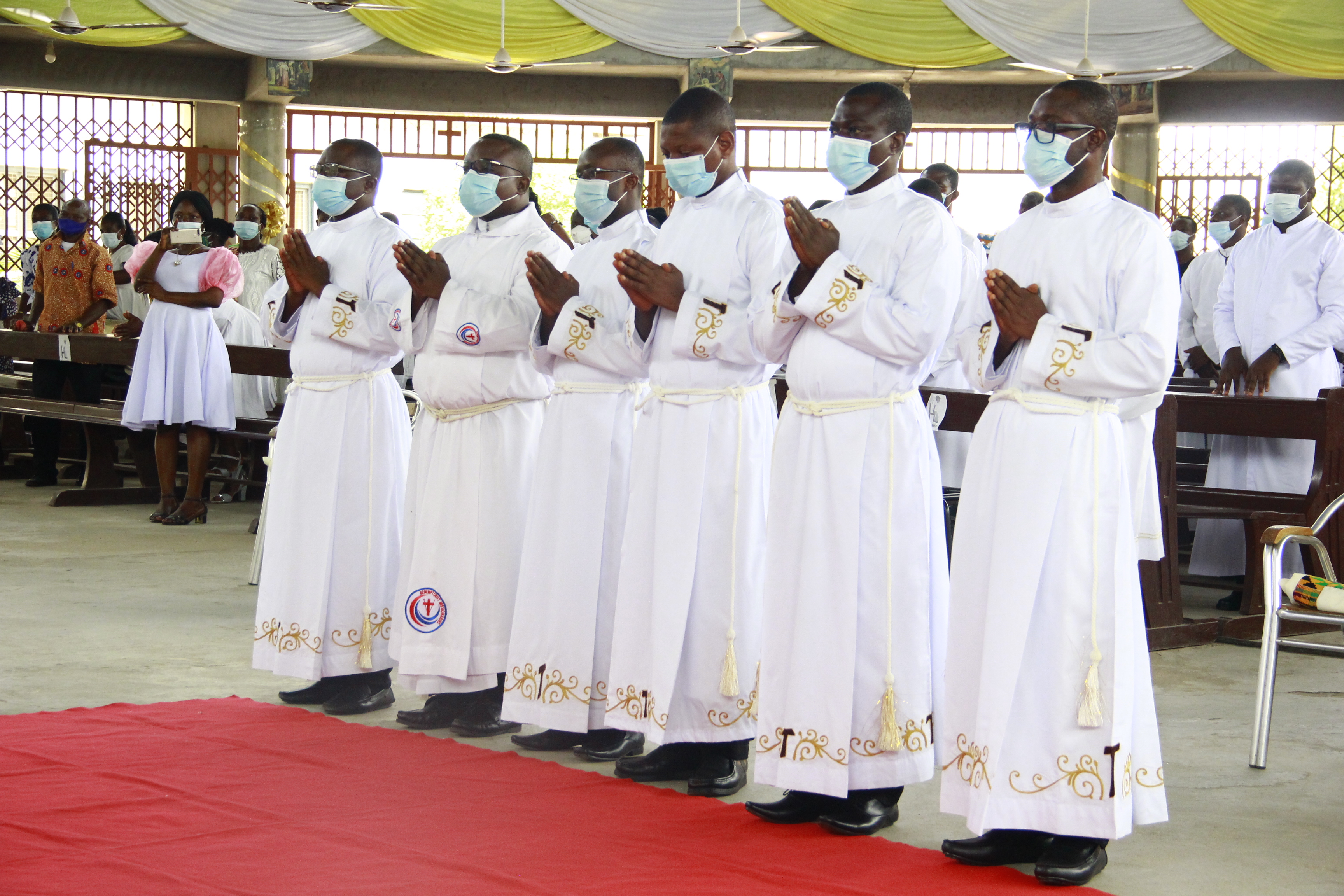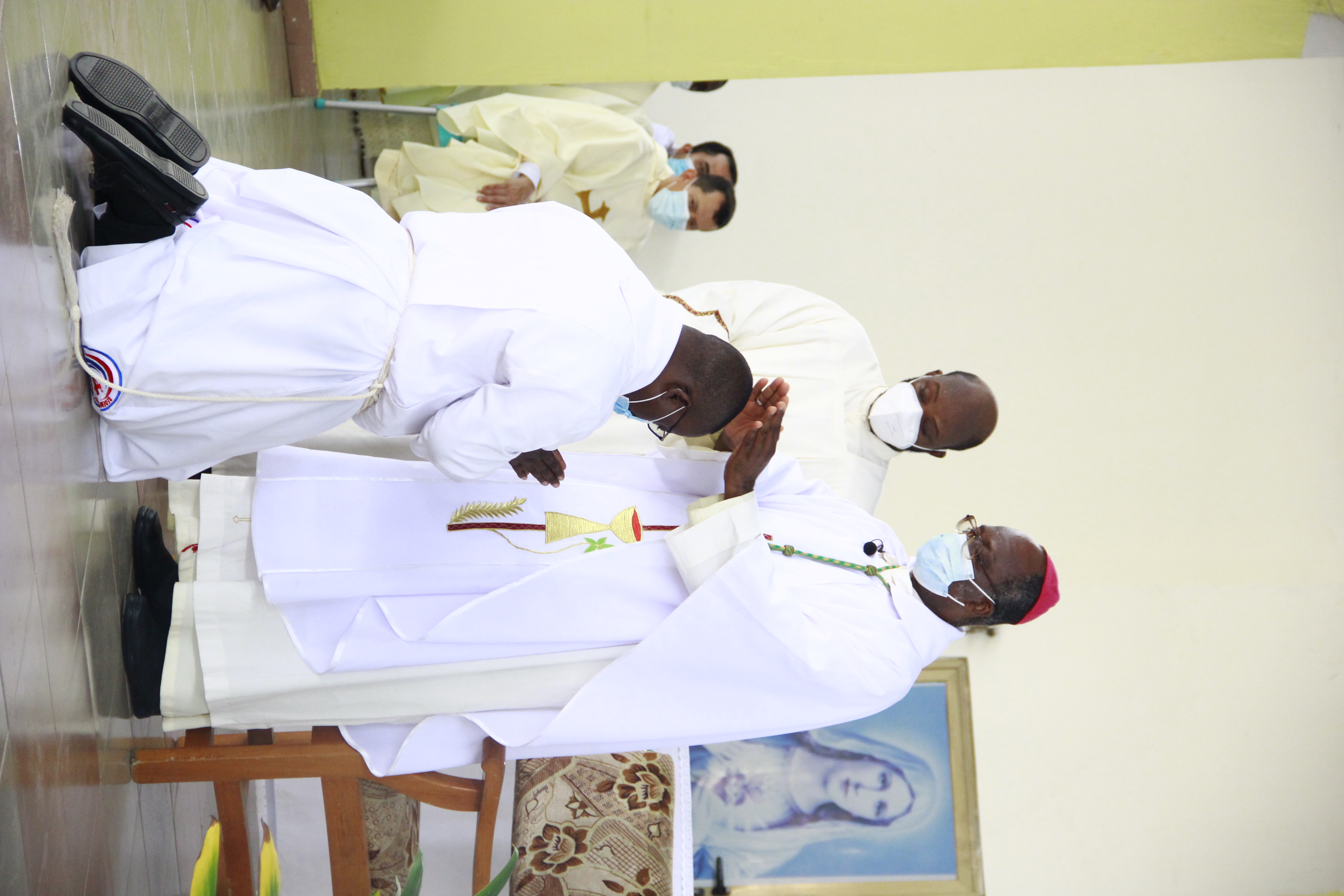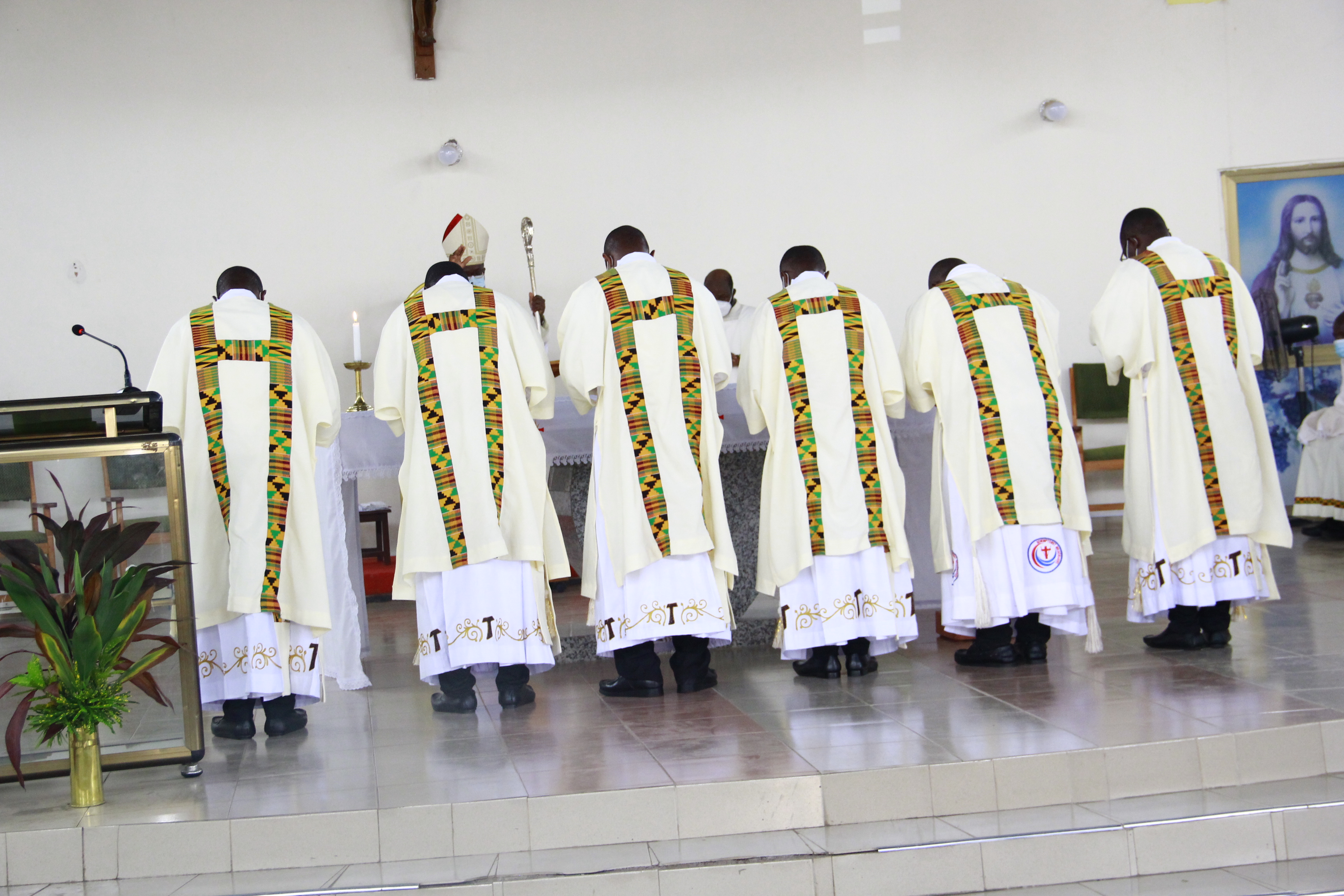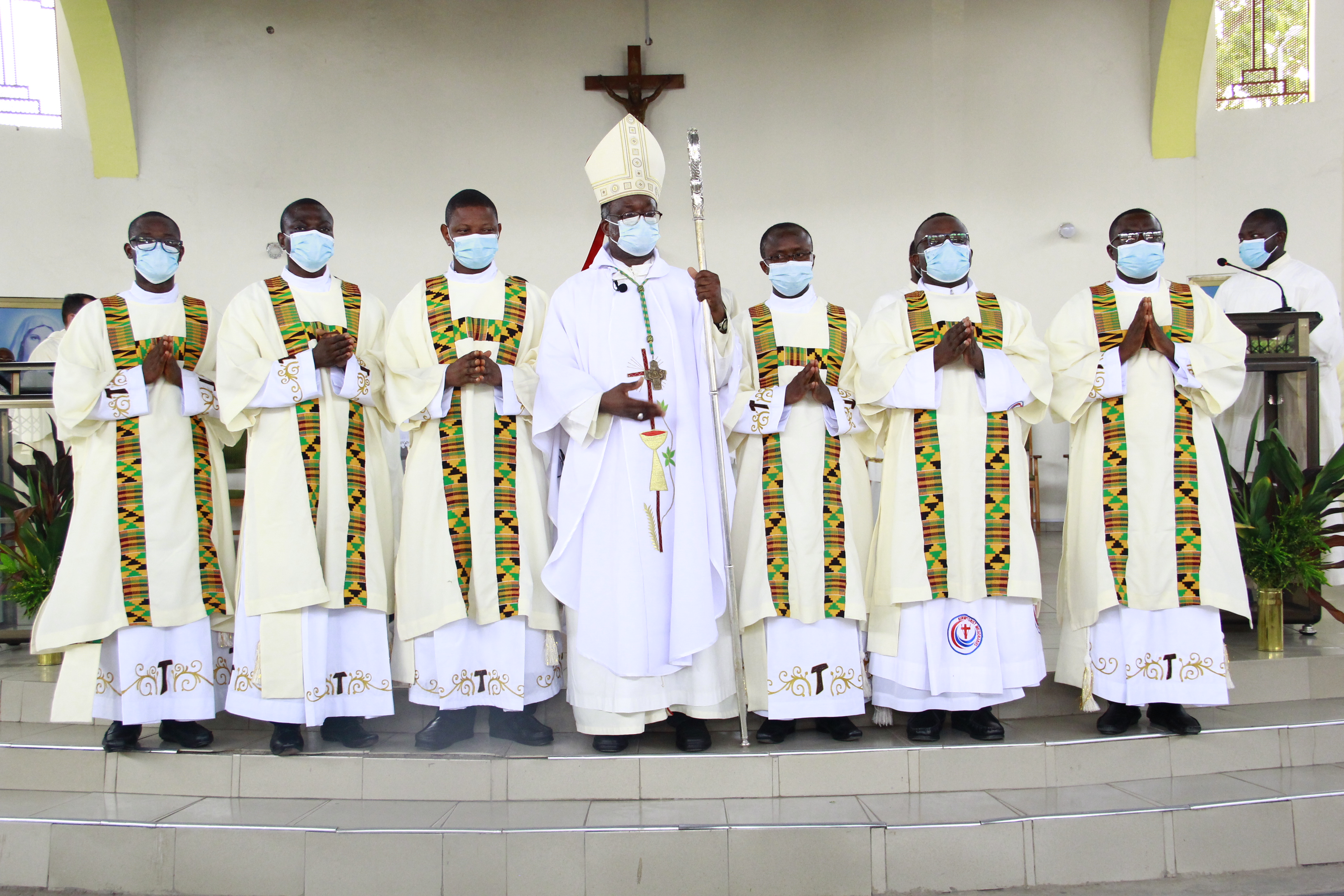 DEPSOCOM-HO, 2021