HO DIOCESAN CATHOLIC WOMEN ASSOCIATION CELEBRATE THE FEAST OF HOLY FAMILY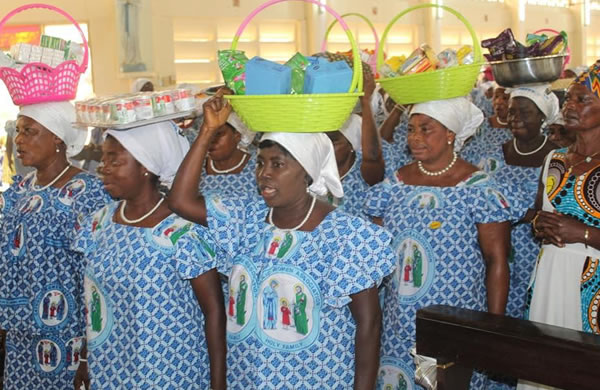 Ho Diocese  Catholic Women Association celebrated the Feast of Holy Family. The celebration which was held from Friday 24th to Sunday 26th January 2020. Catholic Women Association has on Sunday January 26 celebrated the Feast of Holy Family.

The celebration was held at the St Cecilia Parish in Ho Dome. The Association also launched their 60th Anniversary. The Vicar General of Ho Diocese Very Rev. Fr William Horlu during the celebration gave a talk on the theme 'Call to Holiness in the light of Guadate et Exultate'. "He admonished the women to sacrifice their resources for the growth of both the biological and the spiritual families ". He asked them to emulate the life of Mary as the epitome of hope and Love.

Members of the Association visited the leprosarium at Ho to donate some items to support the cured lepers.