The pope used a Revised Rite for formally installing lectors, a ministry he opened to women a year earlier, and the new rite for the Ministry of Catechist, which he established in May 2021.
In most countries, women and men have long served as lectors and catechists and even have been commissioned for those roles. But those formally installed in the ministries are recognized as having a specific vocation to leadership in their communities and will serve in what the church defines as a "stable" manner.
Pope Francis, in conferring the ministry of a lector on January 23, 2022, told the candidates that they were placing themselves "in the service of the faith, which is rooted in the word of God." As they knelt on the floor before the main altar, Pope Francis prayed over them and told them, "You will proclaim that word in the liturgical assembly, instruct children and adults in the faith and prepare them to receive the sacraments worthily. You will bring the message of salvation to those who have not yet received it."
Pope Francis told those he conferred with the ministry of Catechist that they were called "to live more intensely the apostolic spirit, following the example of those men and women who helped Paul and the other apostles to spread the Gospel." They, too, knelt before the altar as the Pope said, "May your ministry always be rooted in a profound life of prayer, built on sound doctrine and animated by true apostolic enthusiasm."
Pope Francis gave each of the lectors a Bible in their native language and the catechists a crucifix modeled after the crucifix on the crosier regularly used by St. Paul VI and St. John Paul II.
Meanwhile, Most Rev. Emmanuel Kofi Fianu, SVD, Bishop of Ho, has since congratulated Mrs. Ellen Bosso and Madam Cecilia Agyeman Anane on their institution as Lector and Catechist respectively.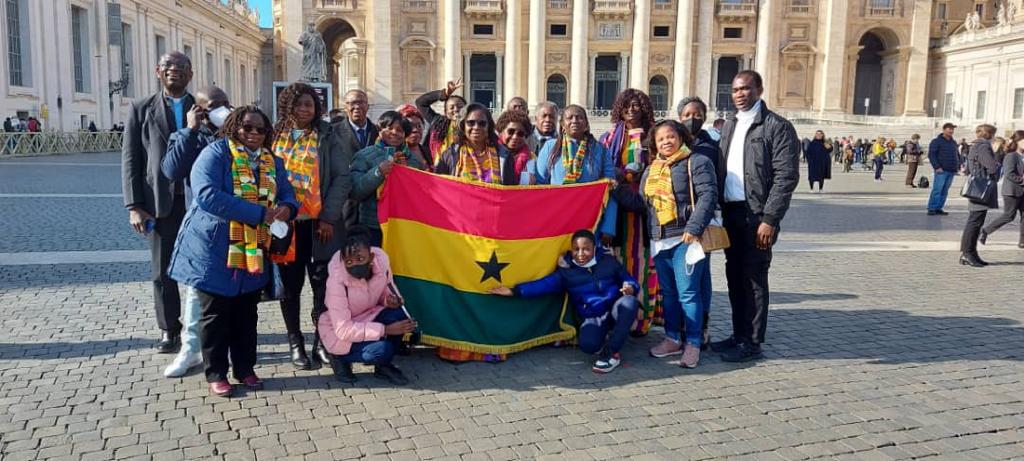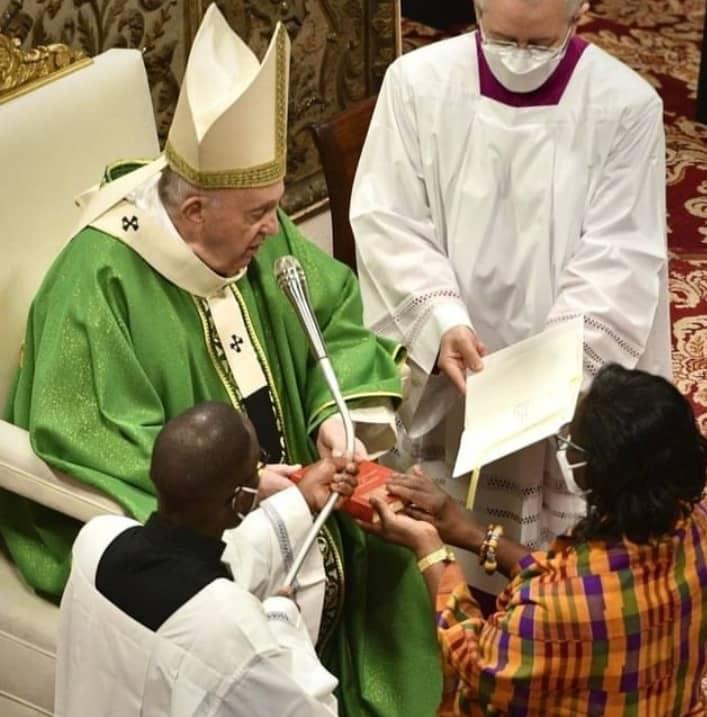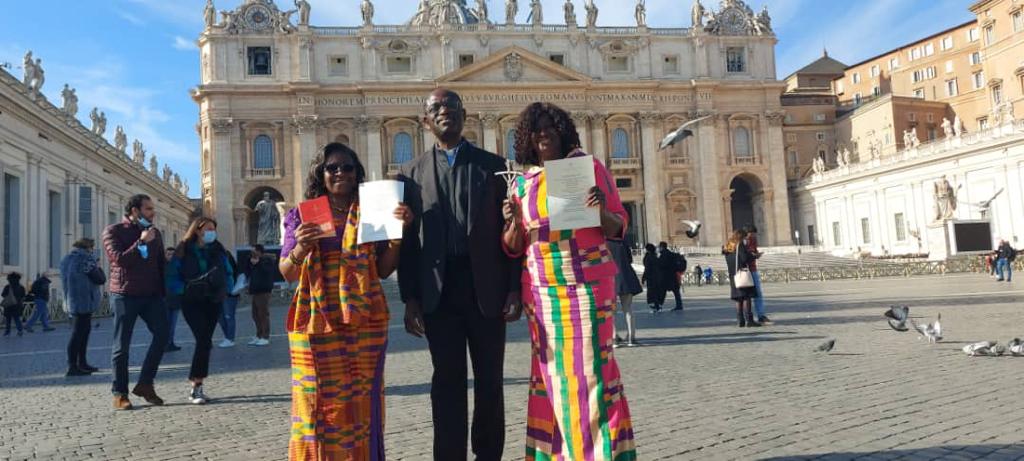 DEPSOCOM-Ho 2022